"Do Not Push The Truth Away"

 "What Are You So Afraid Of "



              Welcome Too!

Whitefeather FineArts And Writings

       Thank you for coming!

May You Have Peace And Love In All These Writings!

That You Read With Understanding and Knowledge!

                      Many Blessings To Everyone!

"My Name Is Not Important"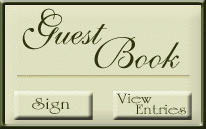 Please Sign The Guest Book!

Thank You Very Much!

May Peace And Light, Love Be With All Of You And Yours!

"Existence Of Ones Reality" 

"The Emotional Stress We Do To Each Other"

"Want To Share My Life With You"

"I Realize That In My Life" 

 " The Earth is not dysfunctional"

"In A Land For Away Or Is It"

"Know The Truth Within Our Selves"

" Are we destroyers of our own selves in life"

Designer of Weddings And Fashions of Doll Clothes

"The Feeling of Love and Truth"

"The Poison Games Others Play"