http://globes4u.tripod.com/index.html

Deer Mountain In Estes Park Colorado

This Elk is right by the back porch of my house.

It is hard to believe that they come this close at just eat from the tree.

This is just after a rain storm that we had in Estes Park Colorado

Columbine Flower it has a few other color`s then this color

Flower`s that grow in are yard

The turtle that someone didn`t want.

It was hurt but the turtle is with my son David being well taken care of.

And it is well now .


This is Brothers House In Denver Colorado

                     And Family


Robert & David in back yard

David, Grandma Pearl, Whitefeather,    Robert

My Brother`s pond he made

Isabel, Whitefeather,David,Isaian,Timothy

My Mom Cooling of with a towel to hot in Denver

Robert showing the fall he made for the pond

Family pictures & Friends

Jerry & Whitefeather playing Chess

The Horse Ride In Estes Park

            July 31, 2001

         Time: 3:35 P.M.

Geno looking at Whitefeather to see if I was ok and I was

Geno listening to our guide

The lady telling me about my horse and what he doesn`t like

Geno geting ready to get his horse to go up the trail The hores name is Three Soxes

Geno has a big smile on his face as we our on are way

Sharon Whitefeather and I didn`t fall of once

And here we go up the trail

Whitefeather was still waiting to leave

My Son David on his horse

This is our guide to help us if we needed it

Whitefeather And my Horses name was Sleepy

This is the land we traveled

Whitefeather try to hurry but you know a horse has to do there duty and the horse would not go intel he  was finished ! duty comes frist !!!!!!!!!!!

Well finally Whitefeather is on her way

More land we all went through

More land we all went through

Sleepy has open his mouth maybe he

tried just don`t know !!!!!!!!!

This is the group that went with us

Geno looking back to see if I`m still there and David

Looking back at the town of Estes Park

We had to all stop and wait

Our guide geting on his horse

Geno geting his stake,bread, fryed potatos, bake beans

Resting horses after long ride and we eat

Geno ate and Whitefeather looking at something and eating

Whitefeather,Geno, Karl, David 

eating

David standing at the stagecoach

Whitefeather, Geno, David

In side of old stagecoach

Whitefeather coming out of the outhouse My Son took this he is going to get it !!!!!!!!!!!!!!

Whitefeather is telling her son David

That he going to get it and he is laughing

Well its time to go back,  So we all have too stand by our horses 

Its sad we have to leave but all the horses have to rest and eat

Going back to the ranch but the horse have to go through the water

Well Whitefeather went through

The water with sleepy and the day has ended

Geno and Three Soxes went through the water and so did everyone else text.

My Son David took these pictures of our ride.

And I want to thank him for the pictures and for the ride as he was responable for everything that happen that day.

We had lots of fun and enjoyed our selfs very much.

It was the way that life was many years ago but time goes on and things change.

We have went in the past and seen what it was like and we all enjoy what it was like.

            Thank you Davidd

We had lots of fun and enjoyed every moment !!!! yYour Mom Sharon Whitefeatherour text.


Whitefeather  wearing my hat

Whitefeather The picture was taken :

                    5/12/ 2002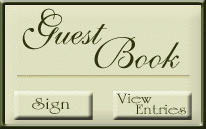 Please sign my Guest Book Thank You