This is dedicated to fhmouse  ( Fred Hoppe )

Found at 8:30pm Thursday night December 5th 2002

Passed away at 3:45 am Friday Morning December 6th 2002

Live in:           Winnipeg, Manitoba Canada

        "The Light Was Shown"

You saw the light and the Creator brought you home once again.

He took you under his wings to a better place.

As you were called by the Creator to come home.

The time that you were here it was to help spread your joy to others.

It was just your way of just listening to others.

You would play your music to all that would listen.

And always down loading something that you like to do, but that was just you.

You had your hardships but you went on in life.

But this time the Creator took you home.

And I know that we all will becoming home to our Creator as it is are 

home.

There is no more pain that you have to go through.

There is that Pure Peace that is within you now.

There is that Pure Love that is there that has never went away.

It was always there within your very soul.

And now there is more understanding then you realized

And know the knowledge of how life should really be.

I will miss your laughter and your words of kindness.

And the music that you played so well.

I will miss your voice and that special friendship that we had.

But you see that was the way you were just being friends.

You never said a unkind thing too me.

But that's because you understood what I wrote.

I would come to your room and you would want me to sing.

And I would just sing a song for you.

The Creator took you home and I never said good-bye but I'm saying it 

now.

I tell you this because the Creator took you home.

And as you know I never say goodbye only to the ones that the Creator 

has taken home.

I know that your in safe hands now and I must go on.

You will be missed by all your friends.

You followed your path to the very end, but your spirit lives on.

There is joy in your soul of great happiness.

You saw the light and you went home under the Creators wings.

                    Written by,

                                       Sharon Ann Cressy.

Time: 1:45 P.M  

December 7, 2002

Time:  3:25 A.M.  

December 8, 2002

                                                    <<<<<<<Whitefeather>>>>>>>

http://www.dreamwater.net/catladie/index.html

Original Midi Compositions By,

Bruce De Doer

Email Address

notemaker@yahoo.com 

Webpage 

http://www.brucedeboer.net/page1.html

Native Prayer to the Four Directions

A friend is dear and they are very special.

When they have passed on we will miss them.

But remember we will see them again as their spirit lives on.

So keep close to your friend as time is to short in life.

And we never know when it is are time to go.

Enjoy your life to the fullest as you never know when you might lose a friend.

As true friend will be always your friend !

By

         <<<<<<<Whitefeather>>>>>>>

 All Our Love Go With You In Peace

May the light guide your way fhmouse Always!

This webpage is dedicated to:

                    fhmouse

                  Fred Hoppe


Wishing everyone a Merry Christmas

Friedbert Hoppe

December 09, 2002

FRIEDBERT (FRED) HOPPE Suddenly on Friday, December 6, 2002 Friedbert (Fred) Hoppe passed away at the age of 44 years. Fred leaves to mourn his passing his parents, Siegfried and Barbara Hoppe of Kelowna; two brothers, Ralph (Miwako) of Winnipeg and Edgar (Karen) of Kelowna; one neice and three nephews. Special thanks to his friends "Sharky", Rheal, Wayne, Elsie and Larry. There will be a funeral service held at 10:30 a.m. on Wednesday, December 11 at Klassen Funeral Chapel, 1897 Henderson Hwy. Interment to follow in Green Acres Memorial Gardens. Arrangements entrusted to Klassen Funeral Chapel, 338-0331. 

The card that is for fhmouse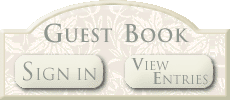 Please sign My Guest Book Thank You