A Friend Is To Me

I have a friend that I talk too.

I have never seen his face but I know him.

Some how I feel that I have known him for a life time.

I honor him as my friend.

To have repect for him and understand him as my friend.

I have seen him help others when in need.

He says things from his heart and soul.

And saying how  things truly are.

And I know that either people except it or they don`t.

Because that`s the way it is in life.

He has helped me in many ways which I have never told him so.

Who ever will cross his path either learn or not.

He understands and the knowledge that is given.

I hear the song he is plays that are so beautiful.

The music tells me things that come from my heart to write.

It must be from the spirits above telling me just what to say.

He listens to what people say what ever it may be.

But he is my friend as long as there is space and time.

To the far lands of our ancestor.

I`m proud to known him and he is my friend.

He speak up when its wrong and says what he thinks is right.

The Great Spirit has gave me a great gift just by knowning him

So if someone hears him talking they should listen.

As they just might learn something from him.

He makes me laugh just bring my spirits up.

But you see I meet him on the net and he is my friend.

He laughs and jokes with others just having fun.

As that`s what his Creator gave him to share it.

Even if its just laughter that is a special gift that he has too offer.

It just his way of having joy in his life and to share that joy with others.

But I have known my friend for quite a while.

But I haven`t told you my friends name.

You see my friend has a kind heart.

And if I told you his name what would he say?

Well I have a friend on the net.

And I have respect for him and honor him as my friend.

In time and space we might meet but intel then life goes on.

And we will just talk on the net as we always have and have fun.

And just laugh and have fun and helping when we can.

Written By,

                     Sharon Ann Cressy

                     Time: 8:02 P.M.

 Monday December 18, 2000

This Poem Is Dedicated  To:

    twofeatherscreek

And twofeatherscreek you are my friend!

As you are my true friend.

May You Be Blessed In May Ways In Your Life.

The back ground in this picture is the Rattle that is given to twofeatherscreek.

As he has earned this rattle with respect and honor to me.

And to have the pure Love and Peace that the Creator has given him.



Well we will see you later !

Do Bear Shake In The Woods?

This one does !

http://globes4u.tripod.com/index.html

The fan For twofeatherscreek

With leather on the fan and bead work

The Whole fan thats finished

The fan with many feathers

This is the back of the fan

These fan`s are given to twofeatherscreek.

They take time and patients to do.

The bead work is longer as it is one bead at a time.

It is a lace stich which can be beautiful to work with anything you want to make with bead work.

It takes time to learn to do with patients.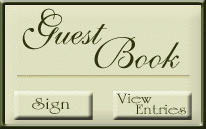 Please sign my Guest Book Thank You

twofeatherscreek by the truck he was driving

twofeathersceek and me funny like always! lol

Twofeatherscreek and Whitefeather and twoffeatherscreek is being good for a change!

twofeatherscreek and I had a great time together with my son.

There was lots of laughter and fun.

But now he has to leave and go back home!

This was the truck that twofeatherscreek was driving up here to Estes Park, Colorado

It was a very great honor to meet twofeatherscreek after meeting him on the old firertalk. It was 8 years that went by in till I meet him in person on October 4, 2007

Is twofeatherscreek being good in this picture?  Well No! lol 

But you know that twofeatherscreek is my very very best friend that I have as a friend.

And I could not have a better friend than he is to me!

Thank you twofeatherscreek for being my very good friend Always!